OVER 20,000 HOMES SOLD SINCE 1990
Locally owned and operated for almost 29 years. See our testimonials below for rants and raves from past clients!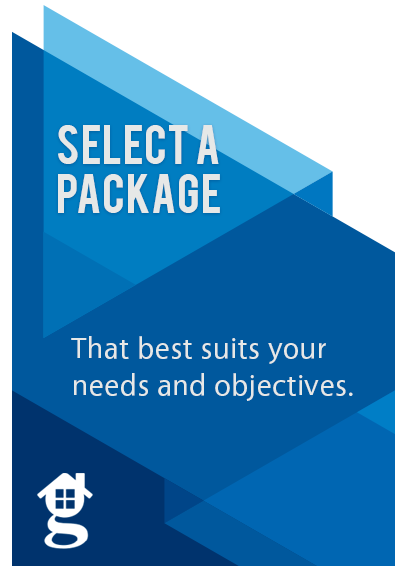 You Do It
You Sell It Yourself
We Help and Support You
Available Add-Ons to Help You Succeed
Low Cost of Admission….
….0% Commission
We Do It
Full Realtor® Representation with Jeff Usher, Broker of Record/Owner
or Ryan Rogers, Broker
Your Home Sold by Jeff or Ryan in 5 Days
Guaranteed*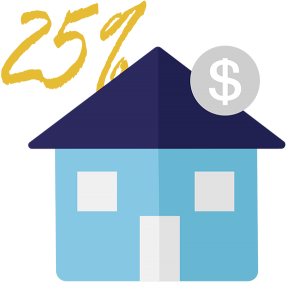 OVER 
$600,000
CASH BACK TO DATE!
I Want To

 Buy

and

Get Paid

Our agents are great at sharing! Work with one of our Realtors® to buy any home, listed with any brokerage in Ottawa, and he/she will share 25% of their commission with you! Take a vacation, buy some furniture, or put it towards your closing costs.
We have decades of experience helping buyers and sellers in Ottawa. We are a special group of real estate agents, who totally get our clients' right to receive terrific service at a low cost.
Reid M.
Grape Vine Customer
DIY
It was a pleasure and smooth experience listing with Grape Vine. We ended up paying zero commission. I will definitely recommend Grape Vine.

Caroline A.
Grape Vine Customer
DIY
I accepted the offer (full asking price) that came in within 23 hours after posting and going live!  I have now sold 3 houses using grapevine!

Rebecca I.
Grape Vine Customer
DIY
I did wish to thank all of you for your support in this process. A very good experience (our third time using Grapevine) and an amazing outcome!

Bev
Grape Vine Customer
DIY
Thanks very much for your help in selling our home. Your information package is clear and easy to understand, and makes the process straightforward, even for first-timers like us.

Maggie S.
Grape Vine Customer
Thanks to Ryan and the team at Grape Vine for assisting me in getting my place marketed and sold at the right price in such a short time. I will be in touch again to ask your assistance in the sale of my next place.

Tracey S.
Grape Vine Customer
DIY
This was my third Grapevine listing since moving to Ottawa. The process has changed a little since the first one but it is still the most economical way to sell your home. Jeff was honest and professional; and Erin was very expedient with any questions regarding process and changes.
Thank You for helping me save money on the sale of my home!

Janice K.
Grape Vine Customer
DIY
Thank you very much to all of you for helping me sell my house. You're very, very helpful and always cool, calm and collected and do appreciate it. Thank you once again.

Lillian B.
Grape Vine Customer
Our experience with Grape Vine was nothing but positive. Everything was well explained.  Very fast service so it took only a few days to get our site up online and a For Sale sign on the lawn.  We had immediate interest and multiple offers within 2 days of posting. Paperwork was easy and straightforward. We saved an awful lot of money with little work!
Highly recommend using Grape Vine.

Henry
Grape Vine Client
HYBRID
The new hybrid package outdoes anything offered before and is highly recommended.  The assistance of a Grape Vine broker in preparing the MLS listing and completing the offer and sale is invaluable.  Devin provided us with tips and prepared the listing using absolutely fantastic photographs.
We saved thousands of dollars in fees and the sale was as efficient and thorough as any full-service broker would have offered.
Kudos to the Grape Vine team!

Tim H.
Grape Vine Customer
DIY
This was my first time selling a home through Grape Vine and I would definitely do it again! Grapevine provided me with a very cost effective way to do so. Grape Vine also took high quality pictures of my home, allowing me to create a very professional looking listing. Grape Vine helped me to sell my house (firm) in less than 7 days – above the asking price – and saved me thousands of dollars in commissions!

Jon & Liz, Nepean
Grape Vine Customer
DIY
Grape Vine is awesome!  They were friendly and professional and took the time to explain everything very clearly.  They took perfect pictures and worked with us to emphasize all the great things about our home.  The listings were up and running quickly and people started to call on day one. We got a firm offer for OVER asking price in less than a week!

Janis F.
Grape Vine Client
HYBRID
I listed my house with the new Grape Vine Hybrid package. There were a dozen showings the day the listing went live and multiple offers that evening. The house was sold within 24 hours!  Great result!!

N. Gopalan
Grape Vine Client
HYBRID
We listed our house through Grapevine realty on April 7, 2017. We were little bit apprehensive as we were one of the earliest users of their newly introduced hybrid package. To our surprise the listing went on smoothly thanks to Ryan (our assigned realtor) and the office staff of Grapevine. Ryan and the office team organized the showing in a clock like precision. Our house was sold in under a month and we are thankful to Grapevine realty/staff.

V & J
Grape Vine Client
HYBRID
You are a great team! We were very impressed. And overall felt at ease trusting your knowledge, professionalism and expertise. We would not hesitate referring people to the hybrid option – which I am so thankful for, I would have hated doing the negotiations myself – this service is a keeper.

Brian & Pascale
Grape Vine Client
HYBRID
We couldn't be happier with our experience using Grapevine to sell our home. Our home received a conditional offer within 6 days of being live and we were sold within 2 weeks! We are also happy with our decision to choose the Hybrid package. We received many of the same benefits of having an agent at lower commission than traditional Real Estate competitors. Jeff and the team did a great job helping to field calls for viewings which would have been time consuming on our part. Jeff was able to provide beautiful photographs of the home, advice about our pricing, and ultimately helped us to negotiate and close the deal. Thank you Grapevine team! We would certainly recommend you to anyone who is looking to sell or buy a home.

Loretta
Grape Vine Customer
DIY
Our house was listed on a Friday and we had a final sale 10 days later!  We estimate that we also saved more than $50,000. in real estate commission fees! We worked hard to prepare our home for sale and were absolutely delighted with the team at Grapevine.  Their professional support and customer service was first class! The team was always friendly, helpful and easy to reach. It was a great experience from start to finish!

Bin C.
Grape Vine Customer
DIY
Grape Vine works! I sold my house within 2 weeks! I will use it again in the future.

Lauren
Grape Vine Customer
DIY
Grapevine made it easy to sell our own home by providing lots of information. Having one of their associates come and explain the process in our initial visit was really quite helpful. And we sold in ONE week!

Nancy & Dennis
Grape Vine Customer
DIY
Thank You for exemplary service to every detail of our home sale! As repeat clients we have recommended your company over the years & will continue to do so. We thank You for your stellar service on our behalf . We appreciated your support & timely response to questions & clarifications. Great troubleshooting , integrity & professionalism !

Rick
Grape Vine Client
HYBRID
This is my 2nd time using Grapevine. The Hybrid Package which my choice. It was the perfect fit for me. I understood that MLS exposure and allowing agents would greatly expand the pool of potential buyers. I would recommend the Grapevine hybrid package to anyone. It offers the best of both worlds.

Jeff & Sandra
Grape Vine Client
HYBRID
Our experience with Grapevine was amazing! Devin March was a pleasure to deal with and extremely helpful when we had questions about the sales process.  We highly recommended Grapevine for anyone interested in selling their property.
Thank you Devin!

The Iwasiow family
Grape Vine Client
HYBRID
Let us start with wow! This was fast! We were unsure about which package to purchase so we signed up at one of the information sessions where we met Ryan. He was informative and answered all of our questions. We were confident when we left that the hybrid package was right for us. It gave us the flexibility to try to sell it on our own and the peace of mind knowing someone was there to take care of visits and paperwork. 
We would definitely use Grapevine again knowing how the process goes smoothly and how supported you really are at every step.Thanks again!

Eric R.
Grape Vine Client
HYBRID
I wanted to thank you for handling my sale from front to back. The Hybrid Package with Grape Vine Realty was the absolute best decision I could have made regarding selling my house. You were there for me from start to finish, were always reachable as busy as you are, and your 20 years of experience shone through as we navigated offers and strategic decisions. Thank you for helping me sell for $5,000 over my asking price. Ottawa home sellers…..take it from me. Grape Vine Realty's Hybrid package is the best "bang for the buck" you can get. Why do it all yourself when you can have a seasoned professional handling everything for only .5% commission!
